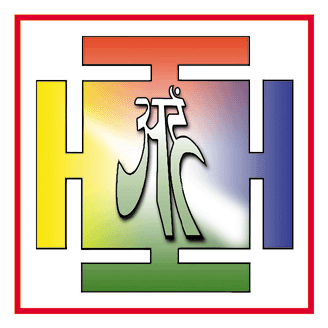 Health + Attitude Management[HAM] Program
What do we want to provide for your family or organization, material comfort or inner harmony?If there is no internal harmony no material comfort is enough and if there is inner harmony then we truly enjoy the comfort given to us.
In keeping with our goal of advocating Health + Attitude management, we conduct in-house training programs. A thirst for knowledge and a commitment to service are the only criteria for enrolling in the following training programs.
MANAGE BODY

PROGRAM DEALS IN

BENEFITS

HEALTHY FOOD HABIT

VEG., POSITIVE, NATURAL, HERBAL

HEALING AND ENERGETIC

REJUVENATING EXER

WARMING UP, PRELIMINARY, YOGIC

FLEXIBILITY, FRESHNESS

SURYA NAMASKAR

14

YOGIC RETHEMETIC POSTURES

BETTER COORDINATION

KEEP FIT YOGA ASANA

HEAL THE SPECIFIC DIS EASE

CURE THE DISEASE

YOGA ASANAS

84 YOGA POSTURES

MASTER THE BODY

MANAGE BREATH

BASIC PRANAYAMA

PHISICAL POSTURES, &BREATHING

BRISKNESS AND ACTIVE

MUDHRA PRANAYAMA

MUDHRAS, HEALING POWER,

HEAL SELF & OTHERS

HIGHER PRANAYAMA

MAHAT AND NADI SHUDHI

AWARNESS- ENERGY CEN.

COOLING PRANAYAMA

SITHALA, SITKARI, DOUTHI

TO LET GO AND RELAXE

HAN

PRANAYAMA

MIND & BREATH COORDINATION

MASTER THE BREATH

MANAGE

MIND
SUBCONSCIOUS

TECH.

SUBCONS, POSITIVE AFFIRMATION

THINK+VE

& ACHIEVE

RELAXATION TECH.

OBSERVE & THANK, BODY ORGANS

STRESS FREE AND ALERT

AWARENESS TECH.

OBSERVE BREATH, STATIC POSTURE

AWARNESS, INTUITION

CLENSING TECH.

SUPPRESSED FEELINGS & EMOTIONS

CLARITY& PRODUCTIVITY

MIND PROGRAMMING

PERCEPTION, HABITS, REPROGRAM

MASTER THE MIND

MANAGE SELF

ACUPRESSURE

ANATOMY , DIAGNOSIS, HEAL,

ENERGY BALANCE

ART OF LIVING

QUALITY & UNDERSTANDING LIFE

RIGHT PERCEPTION

T.A.

EGO STATE, JOHARI, TRANSACTIONS

KNOW THY SELF

SAMADHI

SHARING, CARING, ENJOYING, PRESENT

EQUANIMOUS, CALM,

R

E

I

K

I

ATTUNEMENT, SYMBOLES, HEALING

MASTER THY SELF

VASTHU

AIR-LIGHT ORIENTATION,FENGSUI,

PLACE - HARMONY
Health+Attitude| Complete Harmony|Heal Yourself,others | Reachout Project |

Case Studies | Person Behind | Contact Us | Home